My digital painting of Bjork, based off a photo by Einar Snorri, 1995. What an awesome artist she is,
and great photo by Einar.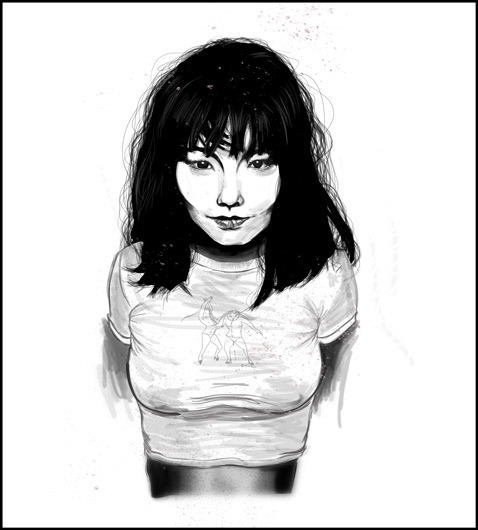 This is a 9" x 12" morning doodle that I decided to finish with ink and copic markers.
No pencil, no erasures, loose and free flowing. Small refinements in Photoshop before posting.

Mixed media piece I did representing The Cramps and their 1985 7" single release.
Pen and ink, watercolor, and some retouch in Photoshop. 5" x 5"